Speak with an
advisor today!
Home of the non-conformist
Because thinking outside of the box is really changing the box​
Our Programs | Your Future
The School of Business gives you the practical knowledge, technical acumen, and critical thinking skills that will allow you to make a positive impact in your workplace; in your field; and in the business world.
We are here to help you reach all of your entrepreneurial goals with our top-notch undergraduate degrees and stunning MBAs. From project management to artificial intelligence, here is where you'll learn what it takes to thrive at every stage of your business career.
Graduate Studies:
MBA in Business Intelligence and Analytics
MBA in Digital Marketing
MBA in International Business
MBA in Information Technology
MS in Business Administration
Master in Hospitality Management
Undergraduate Studies:
Office Administration
Associate's in Business Administration
Associate in International Business
The IT industry is in a state of constant evolution– and so are our offers.
The School of Computer Sciences and Technology teaches you the technical and hands-on skills you'll need to develop and manage the latest networking, cloud, and cybersecurity environments.
Diploma & Certificate Programs
Master The Network with the Network Operations Diploma (NOP)
Advance Your Career in the Cloud as an Enterprise Cloud Professional Diploma (ECP)
InfoSec Professional Diploma (InfoSec)
Become a Tech Whizz with the Computer Information Technology Diploma (CIT)
Undergraduate Studies:
Associate of Science in Information Technology
Bachelor's in Artificial Intelligence
Bachelor's in Cloud Computing
Bachelor's in Cyber Intelligence
Bachelor's in Data Analytics
Bachelor's in Software Development
Graduate Studies:
Master's in Cybersecurity
Master's in Information Technology (MIT)
We care about teaching you –yes, you– how to become a caring and capable professional. The type who goes above and beyond for the patients. If you've stumbled across our health programs, then congratulations. You are already halfway there. All that's missing is taking the next step.
The School of Health prepares you with the competencies and highest standards of healthcare education, in order for you to become a qualified professional trained in health education, direct care, nursing, administration, and management.
Undergraduate Studies:
Bachelor's in Nursing (RN to BSN)
Graduate Studies:
Healthcare Management, Nursing (MSN)
MSN Health Informatics
MSN in Nursing Education
MSN in Nursing Leadership
Administration in Healthcare Systems
MSN in Public Health Nursing
We're engineering the careers of the future.
Design, develop, deploy– gain the right skills to make a positive transformation on your environment (both professional and local).
The School of Engineering encourages students to use their imagination, knowledge, and practical skills to tackle the world's biggest problems. Through applied research, mentorship, and collaboration you'll get the chance to tackle the most pressing issues of our century.
Undergraduate Studies:
Bachelor's in Artificial Intelligence
Bachelor's in Cloud Computing
Bachelor's in Cyber Intelligence
Bachelor's in Data Analytics
Bachelor's in Software Development
>
Graduate Studies:
Master's in Computer Engineering
Ready to Educate The Next Generation?
The School of Education prepares current educators (as well as aspiring education leaders) with the knowledge, skills, pedagogical techniques, and technical competencies that will allow them to create an impact in their careers.
Graduate Studies:
Master's in Education
MS Education in Educational Leadership
MS Education in Educational Technology
The Atlantis Language Institute will culturally immerse you in a foreign country. Whether you're a beginner or advanced learner, the Institute will make it easy for you to learn how to communicate fluently in English, Portuguese, Mandarin, Spanish, French, and any other language.
Are you ready to become an Atlantean?
Sports are an integral, celebrated part of the university experience.
Who would ever want to miss out on that? Student-athletes can choose to join the following teams: basketball; baseball; softball; soccer; football; tennis; volleyball; cheerleading and dance; track and field; golf; cross country; and more. But wait, there's more in store. We're currently executing a strategic plan to reach a total of 30+ sports (with affiliation to the USCAA or NCCAA!) in just over 3 years.
Applying for degrees can sometimes seem a bit confusing, but don't worry, our team is here to help. We'll work closely with you to help you define your goals and find a career you love.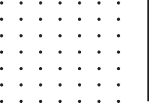 [forminator_form id="241404″]

1011 Sunnybrook Rd,
Miami, FL 33136