We're Atlantis University, the home of the non-conformists.
Here, you can expect a rigorous, tech-driven, career-inspired education in a diverse and inclusive learning environment.
Our programs are built with the help of industry professionals and seasoned academics so that our students obtain the best skills from both worlds.
Here, you'll come face to face with influential thinkers and doers who, like yourself, seek nothing less than constant improvement and transformation.
Our University Park campus is strategically located in the Miami Health District less than two miles away from the Financial and Arts Districts, now hubs for some of the most recognized companies in the country. Whether you are looking to make an impact in south Florida by studying on campus or considering an online program from the comfort of your home, you will receive an equal level of service.
We are determined to build a community of Atlanteans because we are Atlantis; a place where human values and high-level technology converge at the service of knowledge.
Our Mission
To prepare career minded professionals through quality education. We empower people with the skills that lead them to success.
Our Vision
To be the best generator of skilled professionals and the talent booster for a career-minded community sought after by students and trainers around the world and known as the go-to partner for businesses and institutions looking for quality talent
We're personal
Atlantis University is big on tech, but we're even bigger on giving you the tailor-made attention you want and deserve.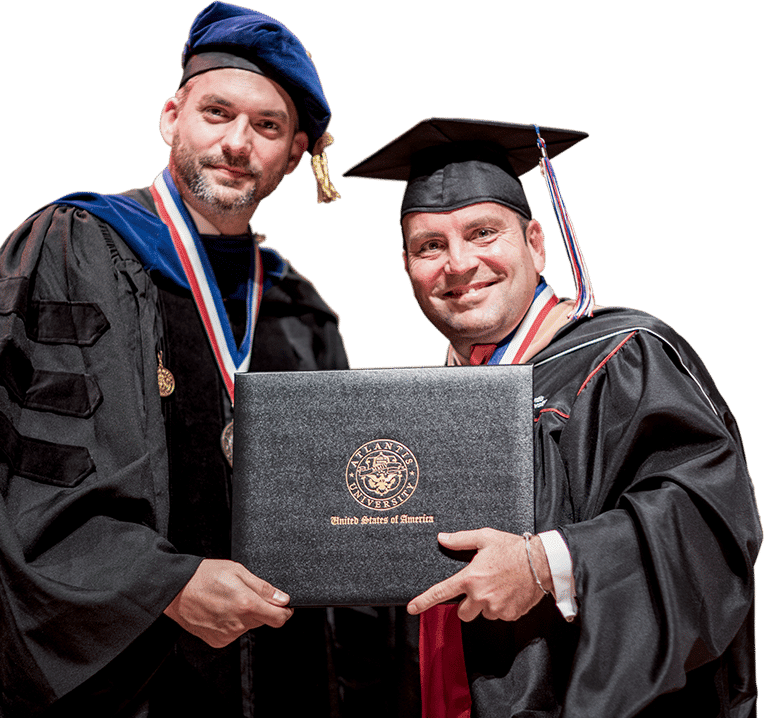 Our people
We proudly show off our faculty every chance we get. Our staff and faculty members have industry and academic experience.  They're dedicated to giving you the personalized attention you need in order to complete both your academic and personal goals.
Our in-demand diplomas and degrees
We want to show you the theory, but also give you the chance to put that theory into practice. So we don't just stay inside the classroom: we give you practical opportunities (through workshops and networking events) to thrive within any industry, even before you graduate.
Accelerated Learning Alternative
Students have the option to accelerate their time of completion by taking additional credits during each semester of study. Our academic advisors work with each student to guarantee a successful experience.
Our global campus
Through the use of tools such as Zoom, Microsoft Teams, and other networking applications, our online students stay connected. Through our global campus, you can take advantage of all the same resources that you would find on our Miami school grounds. So if you can't come to us, don't worry. We'll meet you where you are.