Financial Aid
& scholarships
Welcome to the Financial Aid Department of Atlantis University.  
This department assists students who need financial aid to pay tuition expenses, so they can find the best available option for them to suit their needs.To offer transparent and equal opportunities to all applicants, we established procedures to ensure fair and consistent treatment of all applicants. 
When applying at Atlantis University, the primary responsibility for educational costs rests with the student and their family. However, financial aid is available to meet the difference between the student's resources and their actual needs.
Easy steps to complete your FAFSA application
FAFSA SCHOOL CODE: 042339
1. Create your FSA ID and password.
The FSD ID allows students to complete all their Financial AID applications online and serves as the electronic signature to access confidential data.
Click here to create your FSA ID
2. Fill out your FAFSA form.
Complete FAFSA for 2022-2023 using your 2020 income to start classes in the Spring semester.
FAFSA for 2023-2024 is available now! Fill out early using your 2021 income and you may be eligible for additional aid!
Click here to complete your FAFSA form
*The system will guide you through the questions. You can save your application and resume it later if you don't have your information handy. To do so, you must remember your access key to return to complete the FAFSA.
3. Complete your (MPN) Master Promissory Note
The Master Promissory Note (MPN) is a legal document in which you promise to repay your loan(s) and any accrued interest and fees to the U.S. Department of Education. It also explains the terms and conditions of your loan(s).
Click here to complete the MPN
4. Complete the Loan Entrance counseling
Entrance counseling ensures you understand the terms and conditions of your loan and your rights and responsibilities. You'll learn what a loan is, how interest works, your options for repayment, and how to avoid delinquency and default.
Click here to Complete the loan entrance counseling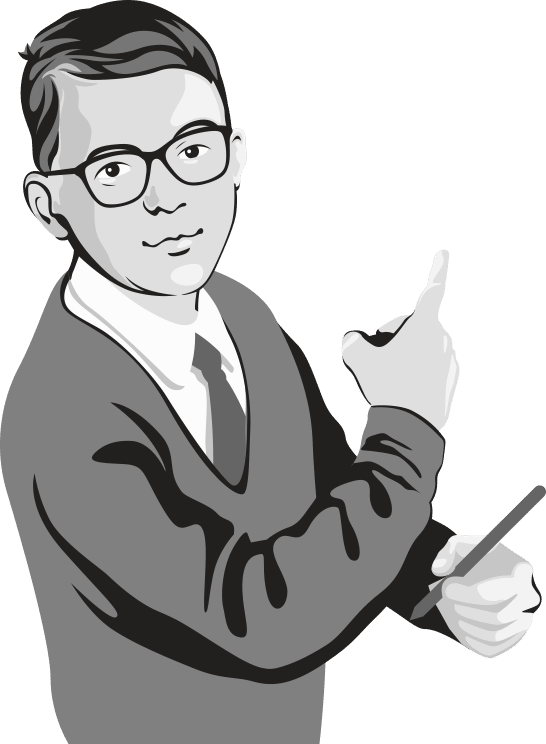 The Federal Student Aid Customer Support is available at (800) 433-3243 to assist you with your FAFSA.
Hours: Mon – Fri 8:00am to 11:00pm Est and Weekends 11:00am to 5:00pm, except federal holidays.
Please note, in order for you to receive student aid, your school must receive a processed FAFSA for the award year (2022-2023). Your FAFSA application takes 2-3 business days from the time it was signed and submitted to be processed.
Once your FAFSA is processed you will receive a Student Aid Report (SAR), sent to the email included on your FAFSA.
Your school will receive a similar report as well. If your application has been selected for a process called verification or flagged for conflicting information, the financial aid office will ask for additional documentation(s) to resolve the issue(s). Failure to provide documentation to clarify or update information contained in your FAFSA, will result in your file being placed in an incomplete status and no further action will be taken.
It is important that you understand that financial aid is a combination of Grant and Loan Funds.
Grants, Loans, and Scholarships 
Grants
The main criterion for receiving grants is substantial financial need. Grants only have to be repaid if a student becomes ineligible. Students must maintain satisfactory academic progress.
Federal Pell Grant
Only awarded to undergraduate students who have not yet earned a bachelor's or a professional degree. This aid does not have to be repaid in most cases. Other federal and non-federal sources might be added.
The U.S. Department of Education uses a standard formula to evaluate the financial information provided on this application to determine a student's eligibility for a Pell Grant. Award amounts vary based on a student's financial need; the institution's cost of attendance and enrollment status.
Federal Supplemental Educational Opportunity Grant (FSEOG)
Awarded to undergraduate students with exceptional financial needs. It does not have to be repaid. Funds are limited, and Federal Pell Grant recipients receive priority. Students do not need to apply for this grant; in most cases, the institution determines the award.
Loans
Atlantis University participates in the federal student loan program, which allows students and their parents to borrow money to meet their educational costs.
These educational loans MUST BE PAID BACK with interest. These loans have low-interest rates and offer flexible repayment terms, benefits, and options. The lender/servicer is the US Department of Education.
The William D. Ford Federal Direct Loan Program
The United States Department of Education selected Atlantis University to participate in the Federal Direct Student Loan Program as one of its initial 104 institutions.
Subsidized Direct Loan
Available to undergraduate students with financial needs. Repayment begins six months after a student graduates or is no longer enrolled -at least half-time-. The school determines the amount students can borrow, which may not exceed their financial needs.
The interest rates for Direct Subsidized Loans and Direct Unsubsidized Loans first disbursed on or after July 1, 2022, and before July 1, 2023, are 4.99%.
For further information, click here
https://studentaid.gov/understand-aid/types/loans/subsidized-unsubsidized#what-are-the-current-interest-rates
Unsubsidized Direct Loans
Available for undergraduate and graduate students, not based on financial need. Interest is charged during in-school, deferment, and grace periods. The interest rate on Federal Direct Unsubsidized loans borrowed by undergraduate students on or after July 1, 2022, and before July 1, 2023, is 4.99%, and the interest rate for graduate/professional students for the same period is 6.54%.
You are charged interest on this loan from the time it is disbursed until it is paid in full.
Federal Direct PLUS Loan
Low-interest loans that graduate or professional students and parents of dependent undergraduate students can use to help pay for college or career school. A mandatory credit check is completed as eligibility for this loan depends upon the borrower's creditworthiness.
For Direct PLUS Loans first disbursed on or after July 1, 2022, and before July 1, 2023, the interest rate is 7.54%. This is a fixed interest rate for the life of the loan.
For further information, click here
https://studentaid.gov/understand-aid/types/loans/plus
Federal Work-Study (FWS)
The Federal Work Study program gives part-time employment to undergraduate students who need income to help meet the costs of postsecondary education. When available, Atlantis University provides part-time jobs for financially needy students through the FWS program. Generally, students work 15-20 hours per week. Part of this program is community service.
Veteran Students
Federal Aid Support
Section 1018 of Public Law 116-315
Johnny Isakson and David P. Roe, M.D. Veterans Health Care and Benefits Improvement Act of 2020, adds new requirements for educational institutions participating in the educational assistance programs of the Department of Veterans Affairs (VA). These new provisions became effective June 15, 2021, beginning August 1, 2021. Many of the requirements are consistent with the requirements of the Principles of Excellence, currently in Executive Order 13607; however, there are requirements in addition to those embodied in the Principles of Excellence which schools must also satisfy to maintain approval for GI Bill® participation. Atlantis University FA office will provide financial information to students using benefits under Chapter 30, 31, 32, 33, or 35 of title 38, U.S.C., or Chapter 1606 of title 10, U.S.C.) with a personalized note that contains:
1. Estimated total course that includes tuition, fees, books supplies, and any other additional costs. The Atlantis University FA office develops an estimate of the Cost of Attendance (COA) for each student including tuition, fees, books, supplies, room and board, transportation, and miscellaneous costs associated with attending Atlantis University. The student's actual costs may vary depending on their own unique circumstances.  To estimate your cost of attendance before applying multiply the total amount of the cost of attendance by the number of years to complete your academic program. To learn more about what costs are covered by your VA Education Benefits, please visit:
https://www.va.gov/education/gi-bill-comparison-tool/
To learn more about the student aid programs available to Atlantis University students, please visit: our Financial Aid office
Estimate amount of Student debt
For the estimated amount of student loan debt, the individual would have upon graduation, please visit:
https://collegescorecard.ed.gov/
Other information to facilitate comparison by the individual about aid packages offered by different educational institutions
Utilize your College Financing Plan to compare your aid package at Atlantis University with other packages offered by different educational institutions. The College Financing Plan is a consumer tool that participating institutions use to notify students about their financial aid package. It is a standardized form that is designed to simplify the information that prospective students receive about costs and financial aid so that they can easily compare institutions and make informed decisions about where to attend school.
Other Resources
https://nces.ed.gov/collegenavigator/