A holistic approach is applied when reviewing your aadmission file. An applicant must show high promise of success in graduate To apply to Atlantis University's graduate programs, we ask you to assemble and prepare a variety of materials that will help us asses your qualifications.
The process consists of four steps:

1. Complete the Application – allow yourself about 20 minutes to complete your application.
2. Assemble required documents

– you will be asked to submit your resume, and official transcripts, copy of official government ID and some other supporting documents. If you are an international student, you will be required to submit additional documentation.

3. Sign Enrollment Agreement

– All applicants are required to complete an enrollment agreement.

4. Application fee – Complete the payment of a nonrefundable application fee of $100.
5. Interview – After your application has been submitted and documents received, you may be invited to interview.
Remember, all materials must be submitted to the Office of Admissions by the application deadlines. The Office of Admissions is available to assist applicants through the application or answer any questions. Graduate Programs Application Checklist
 Complete Application.
 Resume.
 Copy of Government ID.
 Official Transcripts.
 Enrollment Agreement.
 $100 Application Fee.
 Interview.
If you are applying as an international students, you must also submit the following documents and information:
Bank Statement

Financial Sponsorship Letter

Scholarship Application

Proof of English Proficiency
Definition of Requirements
1. Application – The application is completed online through link apply.atlantisuniversity.edu. The application takes approximately 20 minutes to complete and will ask applicants to complete personal, academic and professional information. Applicants may also complete a writable PDF application if approved by the Office of Admissions. 
2. Resume – Applicants are required to submit an updated professional resume or CV. The resume should ideally be one-page in length. 
3. Copy of Government ID – A government issued ID. International applicants should submit a copy of their passport. 
4. Official Transcripts
Candidates must have the equivalent of a U.S. bachelor's degree from an accredited institution. Degree from international universities offering three-year baccalaureate degree are valid equivalents. 

If academic credentials are from another country, a translation and evaluation of the official transcripts by an approved educational evaluation service attesting the degree/or credits earned are equivalent of a degree/credits earned at a U.S. accredited institution of higher education.  

You may upload "unofficial" or student copy of your transcripts; however, if offered admission, you will be required to provide official transcripts. Offers of admission are not binding until academic records have been verified.

Official transcripts can be sent directly from the institution to Atlantis University to

transcripts@atlantisuniversity.edu

. Physical transcripts must be in an official envelope sealed by the institution issuing the transcript. Transcripts may be mailed to: 
Atlantis University, 
Office of the Registar, Floor 10
1011 Sunnybrook Road, Miami, Florida, 33136 
5. Signed Enrollment Agreement – If accepted, the student will receive the enrollment agreement signed back by the Office of Admissions. 
6. $100 Application Fee – The nonrefundable application fee is $100. Applicants are encouraged to pay this fee via credit card within the online application system or through the

online payment link

in the university website. If paid through the university website, applicants should send confirmation of payment to an Admissions Advisor. 

7. Interview – Applicants who submit a completed application with the required documents may be invited to an interview. Interviews are 30 minutes long and are conducted by an Admissions Board member who has reviewed your application. The interview will be tailored to you and is designed for us to learn more about you in the context of a conversation.  
8. Bank Statements – Official bank statements for the past 90 days stating account balance. This serves as a certification of financial ability to meet tuition and living expenses in the United States. 
9. Sponsorship Letter – an official letter from your bank identifying who is the owner of the account that will be responsible for covering tuition and living expenses in the United States. The letter should highlight the funds available. This serves as a certification of financial ability to meet tuition and living expenses in the United States. 
10. Scholarship Application – A completed application to determine eligibility for financial scholarships and grants available at the university. Not all applicants qualify for scholarships. 
11. Proof of English Proficiency – applicants should submit a TOEFL score of 70 or higher, an IELTS of 6.o or higher, or a Duolingo score of 100 or higher.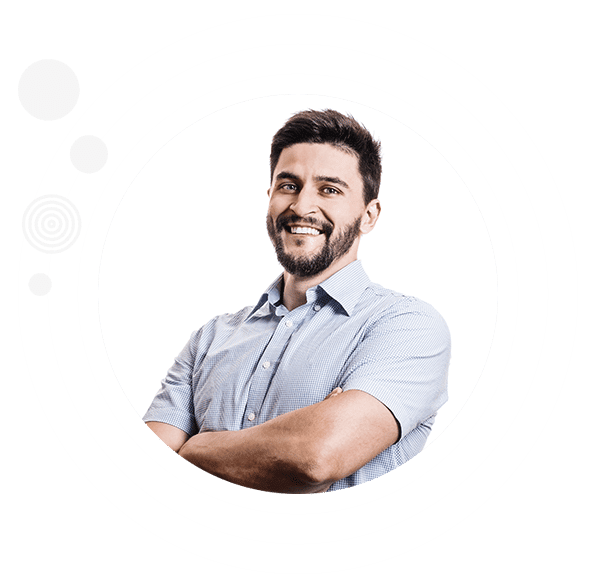 Need extra help
figuring this all out?
We've got your back. The team at our Admissions Department will work closely with you to help you decide your next steps.